Dec 09
ACFA ANNUAL DINNER ** DECEMBER 9TH, 2022 **
Friday, Dec 09 2022 07:00 PM - Friday, Dec 09 2022 10:00 PM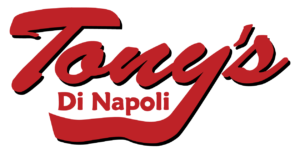 ACFA Annual Dinner Tony's Di Napoli Upper East Side (1081 3rd Avenue, NY, NY 10065) | Friday, December 9th at 7 pm EST
PRICE: $125.00 per person.
PRICE INCLUDES:
PLEASE NOTE:
- Dietary/allergy substitutions must be made in advance through Jeff Wurst.
- Must pre-register with payment (limited to first 50 registrants).
Jan 24
ACFA JANUARY CLE HYBRID PROGRAM - AN UPDATED PRIMER ON BILLS OF LADING AND WAREHOUSE RECEIPT: DOCUMENTS OF TITLE GONE ELECTRONIC | JANUARY 24th
Tuesday, Jan 24 2023 05:00 PM - Tuesday, Jan 24 2023 07:00 PM
An Updated Primer on Bills of Lading and Warehouse Receipt: Documents of Title Gone Electronic CLE Hybrid Program | January 24, 2023
Date: January 24, 2023
Time: 5:00 p.m. to 7 p.m. EST | 6:00 p.m. EST Live Webinar Commencement
Location: Milbank - 55 Hudson Yards, NY & Zoom
Panelists:
Thomas S. Hemmendinger, Esq., Brennan, Recupero, Cascione, Scungio & McAllister LLP, Providence, Rhode Island Paul H. Shur, Esq., Becker & Poliakoff LLP, New York, New York
This program will provide an update on UCC Article 7 documents of title including: (i) drafting Access Agreements as a function of negotiable and non-negotiable documents; (ii) recent developments; (iii) the effect of the 2022 Proposed Amendments. We look forward to engaging with you, both in person and virtually.
Price:
- FREE for ACFA Members - $50.00 per guest (the $50.00 fee goes toward price of annual membership for new members)
Price Includes:
- Light hors d'oeuvres & refreshments - In-Person panel attendance at Milbank LLP (55 Hudson Yards, New York, NY 10001) OR virtual live webinar via Zoom
**IF PLANNING TO ATTEND IN PERSON, PLEASE FILL OUT SIGN-UP FORM BELOW**
May 19
2023 In-Person CLEW
Friday, May 19 2023 - Sunday, May 21 2023
SAVE THE DATE NOW!!
2023 In-Person CLEW
May 19-21, 2023
The Greenbrier
Sulphur Springs, West Virginia
Our next CLEW is scheduled
IN PERSON
for May 19-21, 2023
at the Greenbrier Hotel in Sulphur Springs, West Virginia. We are planning on offering 12+ hours of CLE, and a whole lot of fun! Details and registration instructions coming soon.